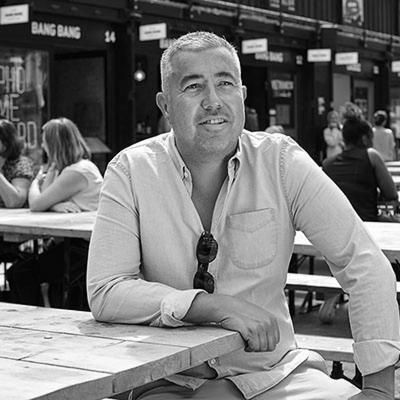 Roger Wade
Roger Wade is the Founder and ex CEO of British Street Fashion brand, Boxfresh. After graduating from University, Roger started Boxfresh in 1989. He grew the brand from a market stall, to an International Brand selling in over 12 different countries. Boxfresh were renowned pioneers of the British Street scene, and were the first to import labels like Carhartt, G-Star and Penfield into the UK. In 2005, Roger sold Boxfresh to Pentland Brands and formed his own Brand Consultancy, Brands Incorporated, specialising in the development, financing and licensing of UK Fashion Brands. In 2010, Roger founded and created the World's first Pop Up Mall, Boxpark Shoreditch, www.boxpark.co.uk, and in 2016 created Boxpark Croydon, their first food and drink only retail development. In 2018 they will be launching Boxpark Wembley, their largest site to date.
Roger was a regular columnist for Drapers, spoke at various conferences including World Retail Congress, Futuretail, Imagine 2014, Digital Shoreditch, Drapers Fashion Summit, to name a few. He also was an Associate Lecturer at London College of Fashion, and a member of the Cool Brands Council. He was a judge on CNBC's 'Pop Up Start Up' program and featured on the BBC2 Robert Peston Goes Shopping programme on the future of retail. He sat on the eBay Enterprise Exec Advisory Board and currently sits on REVO (Formerly British Council of Shopping Centres) Advisory Board.
Roger is a creative entrepreneur. He identifies those special brands and projects and aims to add value to them. He is passionate about independent brands, the future of retail, and thinking outside of the box!