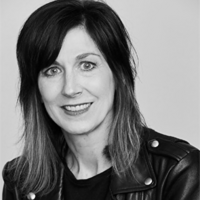 Sally Mueller
Chief Brand Officer
,
Clique Brands
Sally Mueller is the Chief Brand Officer of Clique Brands, a media, marketing, and consumer brands company recently named to Fast Company's Most Innovative Companies list. Clique is the parent company of leading content properties Who What Wear (fashion), MyDomaine (lifestyle), Byrdie (beauty), Obsessee (a beauty-focused social-only network for Gen Z girls), The Thirty (wellness), and College Fashionista (a higher-education community for content creators). Clique's consumer products division was launched in early 2016 with the Who What Wear clothing collection sold exclusively at Target, and has since expanded with Joylab, Target's recent activewear line. Clique is also set to launch a beauty line in 2019.
Sally joined Clique in early 2017 and is responsible for building and operating the company's consumer goods and branded products divisions. She also oversees overall strategy of the brands department, brand development, brand marketing, retail strategy, and retailer relationships for Clique's brands.
Sally has personally crafted the vision for some of the most compelling brands around the world. Prior to Clique, she spent 25 years at Target Corporation in various leadership roles in marketing. There, she helped lead the transformation of Target from a regional discount retailer to one of the most recognized and influential global brands. She was instrumental in developing and implementing Target's designer program (Go International), forging partnerships with over 60 designers and exclusive brands that propelled Target into its own niche and one of the most admired brands globally. Over the past 6 years, Sally developed her own collaborative focused on retail and brand innovation, working closely with Cherokee Group to develop a global brand vision for their namesake brand, and Disney, Nickelodeon, Kohl's and Target on several new brand initiatives.