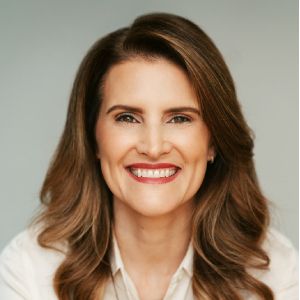 Suzanne Long
Chief Sustainability and Transformation Officer
,
Albertsons
Suzanne began her career at Accenture consulting for Fortune 100 companies. She joined Albertsons in 2001, creating and leading the company's Lean Six Sigma program – this first of its kind in the food and drug industry. In 2008 she became the Retail Practice Leader for the consulting firm SSA & Company, directing engagements with clients such as Kroger, Harris Teeter, Staples and Office Depot.
Suzanne joined the "new" Albertsons Companies in 2012, leading five major acquisitions/integrations that grew the company to the second largest food and drug retailer in the US. In 2017 she was additionally given the assignment of delivering $500M in cost savings over a three-year timeframe. Suzanne became Group Vice President, Strategic Sourcing and Sustainability in 2020, and has since been named the company's first Chief Sustainability and Transformation Officer, responsible for driving both the company's ESG strategy ("Recipe for Change") and a variety of enterprise-wide strategic initiatives.
Suzanne graduated from Duke University with honors. She serves on three non-profit boards and is on the Advisory Boards for the EDGE program at Duke's Fuqua School of Business and The NEST Climate Campus.