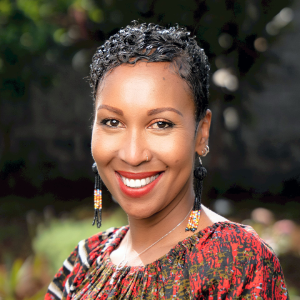 Suzie Wokabi
Founder & Chief Creative Officer
,
SuzieBeauty
Suzie Wokabi is the Founder of SuzieBeauty. This revolutionary line is Kenya's first beauty brand and a global trailblazer in creating a bespoke product for the African woman, by an African woman.
An International Relations degree holder, Suzie was trained by MAC Cosmetics and completed an intensive Media Make-up certificate course at the Award Studio Make-up School in Los Angeles. She worked in New York within the fashion and beauty industries from 2001 until 2007, when she returned to her hometown of Nairobi, Kenya. She pursued her passion and created her authentic, affordable, high-quality African beauty brand in early 2009 and officially launched it in December 2011.
To date, Suzie's work has been featured in countless local glossy magazines. She has graced the covers of local and international magazines, been featured in vibrant design and lifestyle hubs, worked on numerous media houses and productions, and sponsored major beauty and fashion events on the continent.
She has been interviewed by world-renowned journalists, featured in the New York Times, and dubbed by CNN as "The Face of African Beauty". A devoted wife and a mother, her story has been profiled on countless TV and radio stations on the continent. Suzie is also a multiple award winner, with 11 nominations and/or wins under her belt. She has been a speaker on multiple stages both locally and internationally, as well as moderated and participated on numerous panels on various thought provoking topics.
Suzie is respected as a thought leader in the beauty space, and her purpose is to be an instrumental contributor to the growth of the African beauty industry.