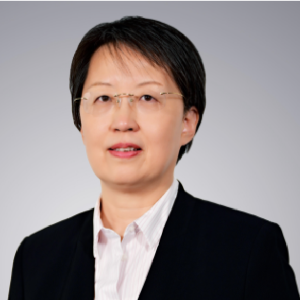 Ying Xu
Ms Ying Xu joined Wumei Technology Group (Wumart), a leading Chinese online and offline retailer, in 2004, first as CFO, and appointed in 2010 as President, executive director of Wumart Stores. Since 2016 till present, Ms Xu serves as President of the holding company Wumei Technology Group.
Ms Xu has led Wumei's major acquisitions including that of Metro China and B&Q China. She also played an important role in the leading team of transforming the traditional retail stores into omni-channel supply chain business.
[Prior to joining Wumei, Ms Xu was vice president of Sino-Korean joint venture of LG Chem and Tianjin International Trust & Investment Corporation between 1996 and 2002. She was then invited as associate professor at Tianjin University of Finance and Economics in the field of supply chain management.]
Since 2020, Ms Xu has served as independent director of Naspers and Prosus. Since 2021, Ms Xu has served as independent director of Swire Pacific.